You may have noticed we're huge fans of OATS over here at TBT HQ. Why you ask? Because they're so darn nutritious! Oats are a great source of fibre and antioxidants and can even help lower cholesterol levels. If you're not convinced, check out our recent post on the benefits of oats here. In this article, we've compiled some of our favourite recipes that hero oats to give you some fun and new ways to incorporate more oats into your diets.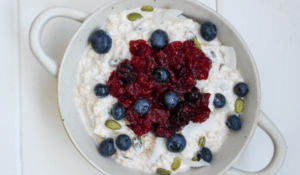 We love this healthy, homemade bircher muesli recipe and you can easily create your own variation by adding your favourite fruit and a different combo of nuts and seeds!  You can make a big batch and it will save you so much time in the morning!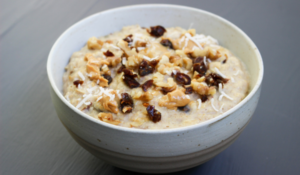 Holy Moly this porridge is good! The addition of peanut butter in this recipe is a delicious way to boost the protein content and keep you feeling fuller for longer!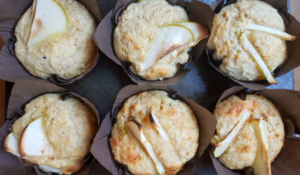 Apple and Cheese? Don't judge before you try! If you're like us and often find yourself looking for a sweet hit in the arvo – then these muffins are a must try! The sweet apple combined with the savoury cheese will really hit the spot!
4. Peanut Butter & Oat Cookies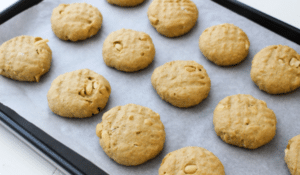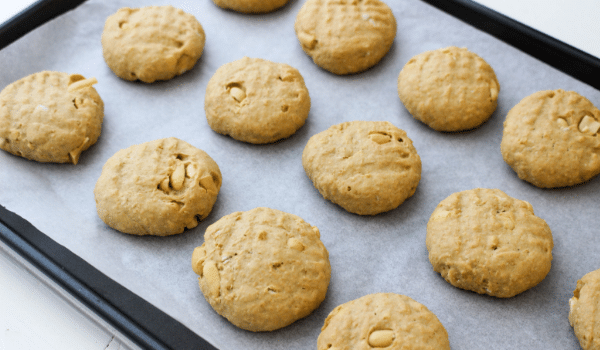 The combo of peanut butter and crushed peanuts in this recipe really gives these cookies a delicious flavour. The perfect treat to enjoy after dinner with a cuppa!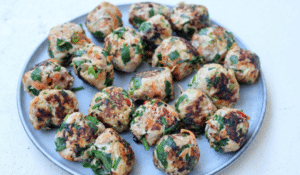 We've created these delicious meatballs and used oats to bind them instead of the usual breadcrumbs. The recipe is easy and a tasty one to make ahead of time and have as a protein addition to your salads, sandwiches or wraps during the week.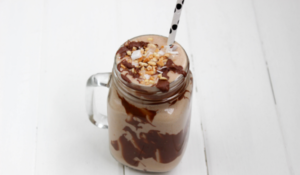 A delicious smoothie that ticks all the nutrition boxes for your post workout needs. It's high protein (contains ~23g protein) but also contains a source of carbohydrates from the oats (which often smoothies are missing)!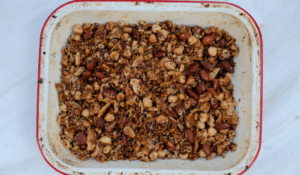 Granola is often one of those food products that is perceived to be healthy however often the commercial varieties are so loaded with added sugars that they are on par with grain based desserts. Making your own granola like this means you're aware of the sugar that's added (in this recipe there's the option to use a little bit of honey otherwise the sweetness comes from the dried fruit).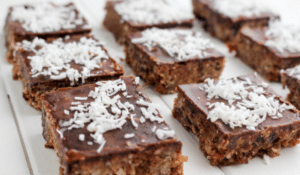 Feeling like a decadent sweet treat? This one will hit the spot! When we were growing up, one of our friends mums used to make this amazing mars bar slice which was unfortunately quite unhealthy 🙁 This recipe is pretty much a revamped version of that slice, packed with wholefoods like oats, dates and coconut.