The Biting Truth is a team of Accredited Practising Dietitians who provide no-nonsense, science-based nutrition education delivered in fun and interactive ways. All corporate nutrition programs are fully customised to meet your employees needs. 
Nutrition Speaker 
We are experts at creating engaging and educational corporate nutrition seminars to motivate your employees to achieve optimal wellbeing. You can choose from our list of sample topics below or request a customised presentation created to meet your company's specific needs. 
Mood & Food: The Link Explained
Eating Well for Busy Corporates
Nutrition: Separating Fact from Fad
Debunking Diet Myths
Nutrition for the Whole Family
Experiential Breakfasts & Lunches
This is a hands-on session with a dietitian, which looks at how to build a healthy meal, how much you should be eating and how to make healthy food taste great. Participants will walk away with a variety of practical tips and tricks as well as recipe ideas and resources.
A delicious and nourishing meal is provided for each participant. 
Health Screening
Employees can enjoy a private consultation with an Accredited Practising Dietitian. Our consultations encourage long term healthy eating habits through simple and practical advice that is based on actual science. We can measure weight, height, BMI, waist circumference, blood pressure. 
Examples of areas our dietitians can assist:
General healthy eating
Weight management
Diabetes mangement
Cholesterol management
Allergies and intolerances
IBS / gut health
Sports nutrition
Women's health
Health Booth
A dietitian will join your office or event and set up an interactive health display that directly engages employees. The booth will include healthy food samples, resources, recipes and cooking demonstrations. Employees will also have the opportunity to speak with a dietitian individually and received individualised feedback.
Food and Beverage Review
Our team of accredited dietitians can review your current food and beverage offering and provide a comprehensive analysis and recommendations. We will ensure that the food and beverages you offer your employees are healthy, appealing and always varied. We understand that food affects mood and performance and we aim to educate office works around making healthier choices.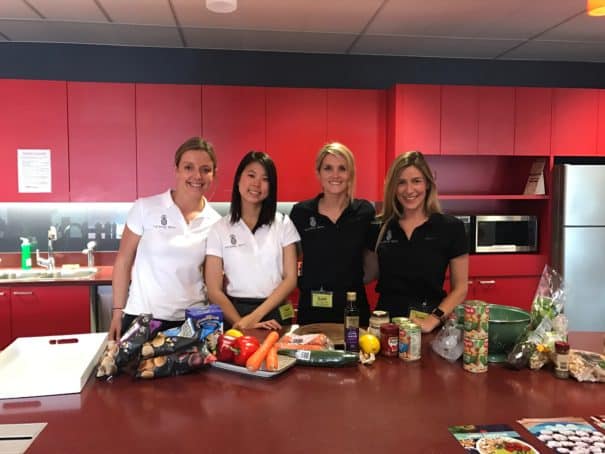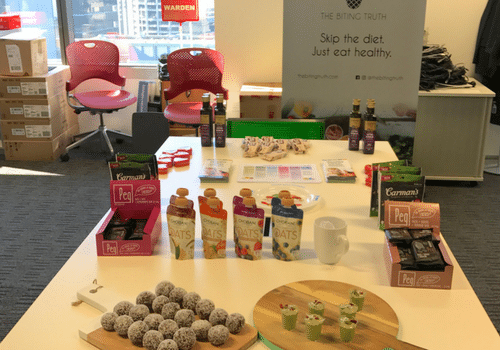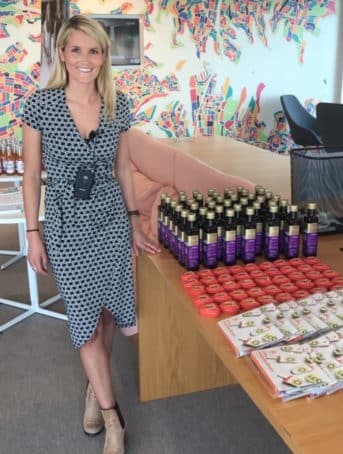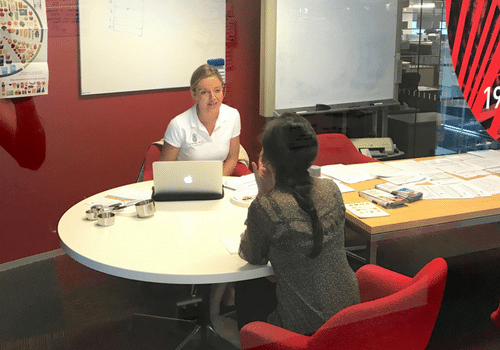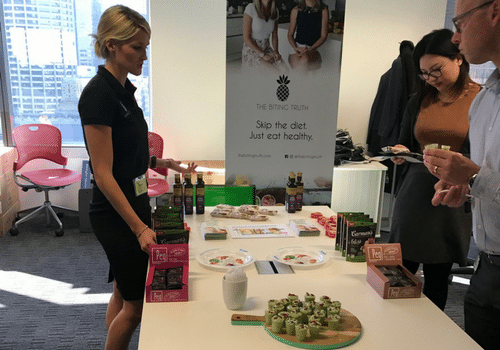 Clients We've Worked With

Why Invest In Health?
Our busy and fast paced lifestyle does not always permit healthy eating and regular exercise.
An investment in the health of your employees is money well spent and a nutrition wellness program from The Biting Truth can result in:
Greater staff retention

Improved workplace morale

Decreased absentee days

Increased productivity

Increased quality of work
Our commitment:
To provide evidenced-based nutrition wellness

To engage your group of employees

To provide practical dietary recommendations

To provide take home resources and recipes
Would You Like to Work With Us?
Please complete the form below and we'll be in touch.