Apple, Oat and Cheese Muffins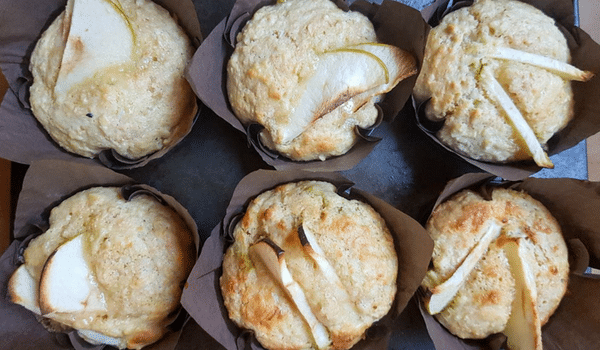 Makes: 12-15 | Prep Time: 10 minutes | Cook time: 25 minutes
Ingredients
2 cups wholemeal self raising flour
1/2 cup sugar
1/2 cup oats
3/4 cup cheddar cheese, grated
1/2 cup extra virgin olive oil
2 eggs
2/3 cup milk
1 apple, grated
2 teaspoon honey
Directions
Preheat oven to 180°C. Lightly grease twelve muffin pans using extra virgin olive oil. Combine the flour, sugar, oats and cheddar  in a large bowl. Make a well in the centre.
Whisk the oil, milk, egg and grated apple in a large jug. Add the oil mixture to the flour mixture and stir until just combined. Spoon into muffin pans.
Place 2 slices of apple on the tops of each muffin. Drizzle a little bit of honey onto the apple slices. Bake for 25 minutes or until a skewer comes out clean. Set aside in the pans for 5 minutes to cool.