In need of some recipe inspiration this festive season?
We've pulled together a selection of delicious and healthy Christmas recipes from some of Australia's leading dietitians.
Enjoy!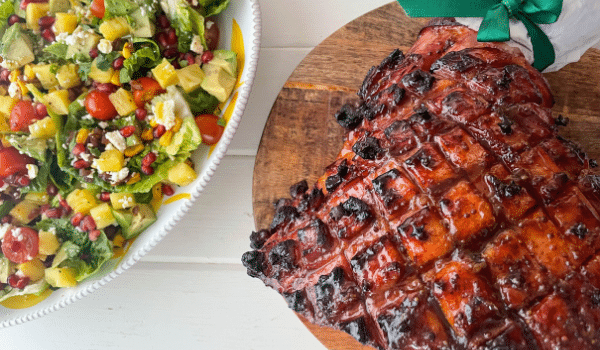 Would it even be Christmas without some christmas ham?! You can't go past a glazed ham to get everyone into the festive spirit, and this one makes a stunning centerpiece for the Christmas table. Make the most of leftover Christmas ham by turning it into a delicious and healthy summer salad. Toss thinly sliced ham with your choice of leafy greens, goats cheese and drizzle with caramelised balsamic vinegar.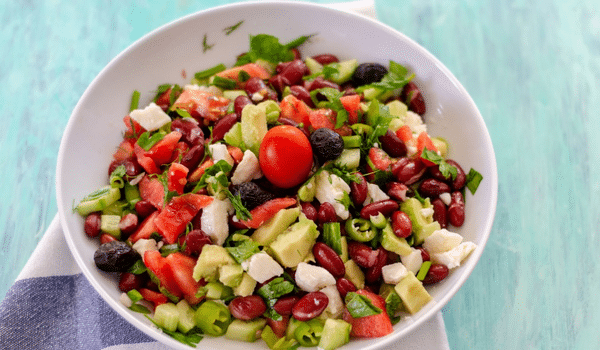 Legumes (beans) have a 'second meal effect' as they keep your gut bacteria occupied and keep you feeling more satisfied into the next meal and even the next day. This is definitely a lunch for those who struggle to manage their hunger.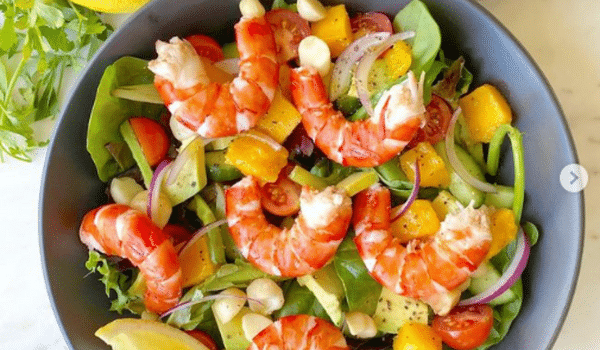 Whether it's prawns, oysters or salmon for Christmas, nutritionally you can't go wrong with loads of seafood at Christmas. Not only is all seafood full of nutrients (protein, omega 3, iodine, zinc, selenium and vitamin D), it is much lower in fat and energy compared to other popular Christmas proteins like pork. Susie's Prawn, Mango & Macadamia Salad is the perfect way to enjoy prawns on christmas day.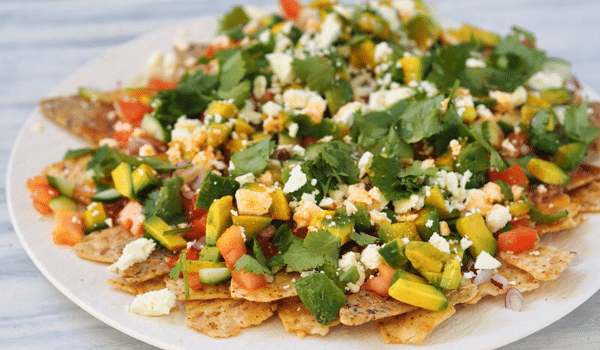 For the ultimate comfort meal without the guilt, try Lyndi's healthy take on nachos. Packed with fibre, your insides will be loving you after indulging in this for entree on Christmas day. Plus, it only takes 10-minutes to whip together. We're sold.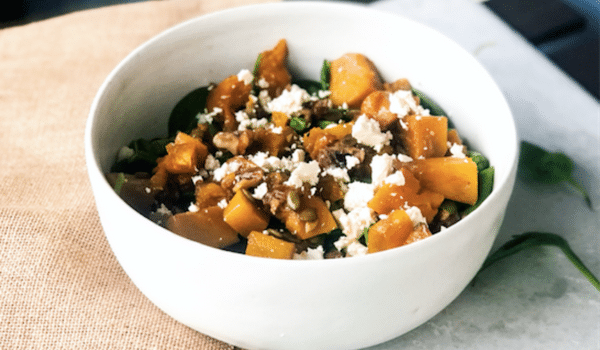 Searching for a quick, nutritious and tasty salad to go with your Christmas dishes!? Look no further than Chloe's delicious maple baked pumpkin and walnut salad. 
A chewy and delicious treat, Rachel's Soft Centred S'mores Cookies are everything that's wonderful about a chocolate chip cookie combined with s'mores. We love that these are individually portioned but good luck stopping at just one!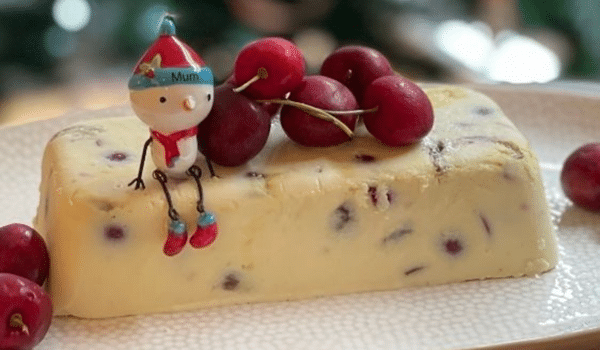 You need this dessert in your life, trust us. Jo's protein-packed festive log is the perfect after-dinner treat and a low-sugar alternative to traditional recipes.This no-bake treat is a great crowd-pleaser to whip up for Christmas!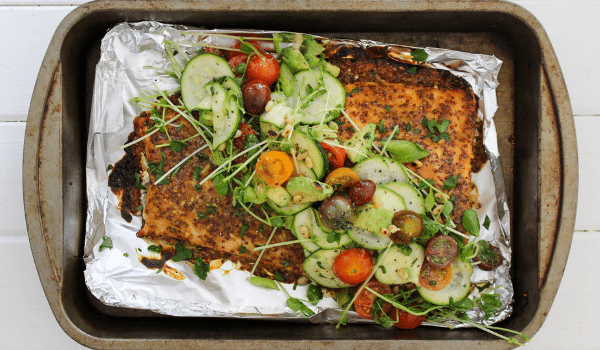 The Biting Truth's Honey Mustard Salmon recipe is an absolute winner and the perfect dish the wow your guests. It's super simple and full of flavour.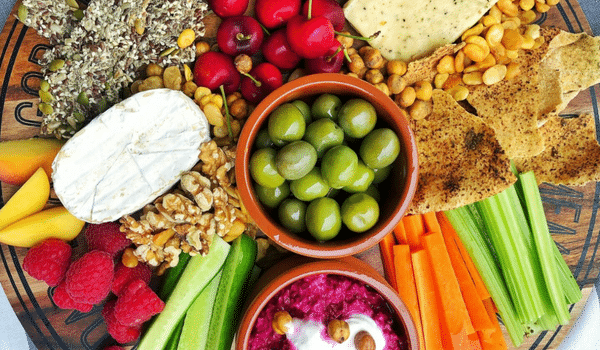 Looking to take your grazing board to the next level this Christmas? Follow Michele's simple steps in this article. This will allow you to munch on plenty of nutrient dense foods, filling you up with extra fibre and fluid, making it an easy way to meet your daily target for vegetables without overdoing it on the calories.
Which of these recipes caught your eye? Do you have a favourite Christmas recipe? Let us know in the comments!
—