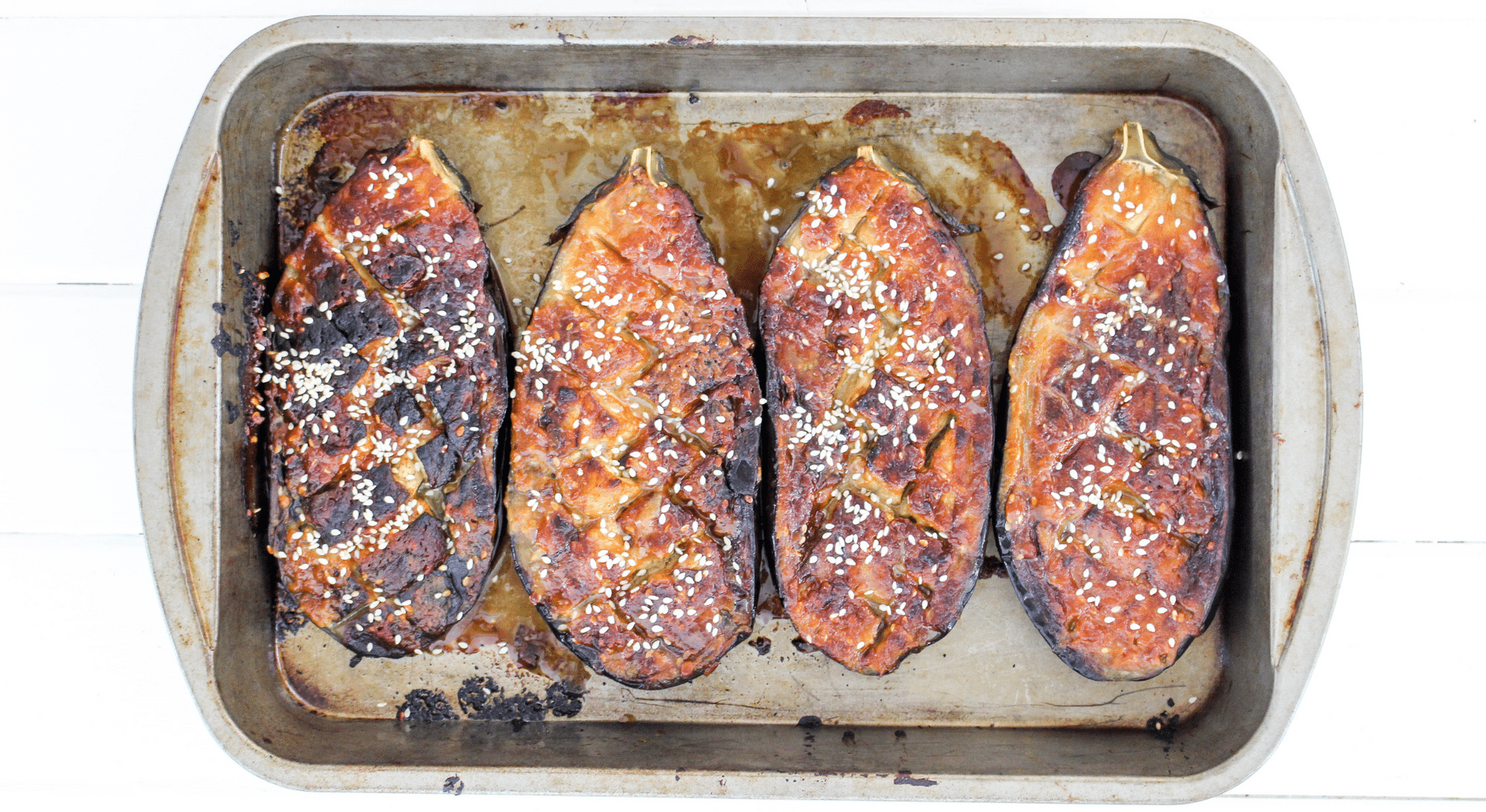 Serves: 4-6 | Prep time: 10 mins | Cook time: 45 mins
Ingredients
3 eggplants, halved and quartered

2 tablespoons sesame oil

1 tablespoon reduced salt soy sauce

2 tablespoons honey

4 tablespoons brown miso paste

2 tablespoons mirin

1cm piece fresh grated ginger

2 tablespoons extra virgin olive oil

1 tablespoon sesame seeds

2 spring onions, finely sliced, to serve
Method
Preheat oven to 190 degrees celsius fan-forced.

Cut eggplants in half lengthways and use a knife to score a diamond pattern into the eggplants.

In a bowl, mix together the oil, honey, miso paste and mirin, ginger, sesame seeds.

Heat olive oil in a frying pan over medium heat. Once hot, add the eggplants and cook on each side for 3-4 minutes.

Use a pastry brush to brush the miso sauce over the eggplants generously. Place on a lined baking tray and cook in the oven for 40 minutes, or until eggplant is cooked through.

Sprinkle miso eggplants with sesame seeds and spring onions and serve warm!