The Ultimate Eggplant Dip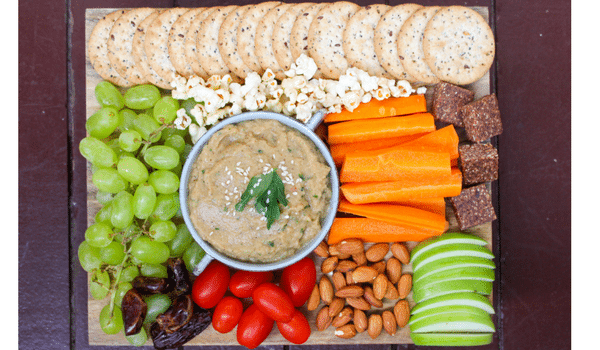 Serves: 6 (as a snack) | Prep time: 15 minutes | Cook time: 45 minutes
Ingredients
1 medium eggplant
1 clove garlic, crushed
Handful fresh parsley, finely chopped
1 tablespoon extra virgin olive oil
1/2 lemon, juiced
1/2 teaspoon paprika, ground
1/2 teaspoon cumin, ground
1 tablespoon tahini
Salt and pepper, to taste
Chilli flakes (optional)
Method
1 Preheat the oven to 180ºC. Using a fork, pierce the eggplant several times and then place on a lined baking tray and roast in the oven for 45 minutes, or until the eggplant has blackened and softened. Leave to cool.
2. Peel and crush the garlic and finely chop the parsley.
3. Scoop the insides from the eggplant into a food processor and add the garlic, chilli flakes, oil, lemon juice, parsley, paprika, cumin, tahini and salt and pepper. Blitz until well combined. (Note: taste the mixture once blitz and add additional chilli and lemon as desired).
4. Serve dip with wholegrain crackers and/or vegetable sticks.