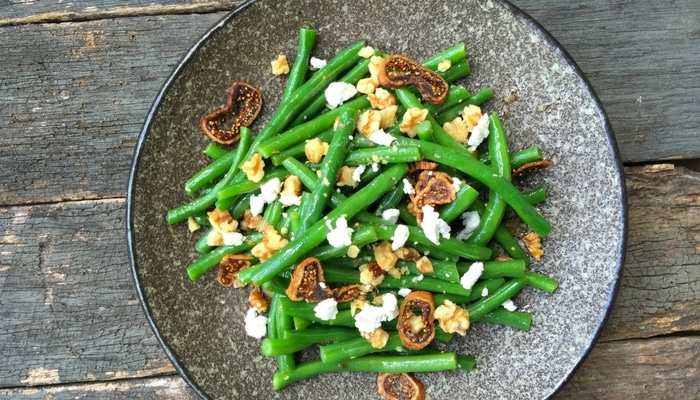 Serves: 2-4 | Prep time: 15 mins
Ingredients
2 x large handfuls of green beans
50 g goats cheese (can be substituted for feta cheese or halloumi if preferred)
One small handful of crushed walnuts
Three finely sliced dried figs
To make the dressing:
1/4 cup olive oil
1/4 cup red wine vinegar
1 teaspoon Dijon mustard
Method
1. Trim ends of green beans and place in a bowl.
2. For the dressing: Combine olive oil, red wine vinegar and dijon mustard in a jar.
3. Shake and pour over beans.
4. Top with walnuts, figs and crumbled goats cheese.
—
For more healthy and delicious recipes, click here.