Zucchini & Beetroot Slice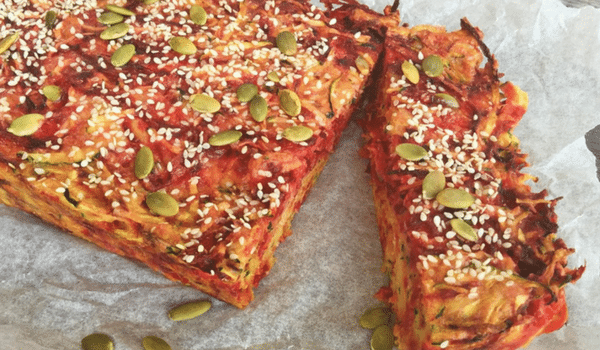 Serves 8 | Prep time: 10 mins | Cook time: 40 minutes
Ingredients
5 eggs, lightly beaten 

3 raw beetroots, grated

2 large zucchinis, grated

2/3 cup reduced fat cheese, grated

1/2 cup olive oil

2/3 cup wholemeal self raising flour

1/2 brown onion, finely sliced

Pepita and sesame seeds, to decorate
Method
1. Preheat oven to 180 fan oven.
2. Combine all ingredients (except seeds) in a baking dish lined with baking paper.
3. Bake for 40 minutes or until golden brown.
4. Serve up and enjoy with a fresh leafy green salad.
—
For more healthy and delicious recipes, click here.