Stuffed Portobello Mushrooms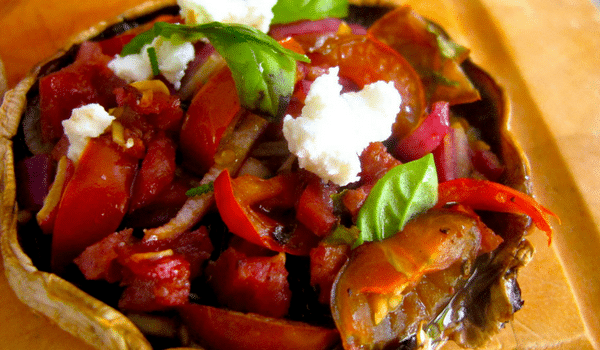 Serves: 2 | Prep time: 10 min | Cooking time: 10 min
For those with allergies or intolerances this recipe is both gluten and dairy free
Ingredients
4 large Portobello mushrooms
1 punnet of grape tomatoes, quartered
1/2 Spanish onion, diced
Pine nuts
Balsamic vinegar
Extra virgin olive oil
Chorizo (optional)
Pepper, to taste
Method
1. On a baking tray, stuff mushrooms with tomatoes, onion, chorizo, pine nuts and drizzle with extra virgin olive oil
2. Heat oven to 180 C and bake stuffed mushrooms for 15 minutes
3. Take out of oven, top with fresh basil, drizzle with balsamic vinegar and season with pepper to taste.
4. Enjoy with smashed avocado.
—
For more healthy and delicious recipes, click here.