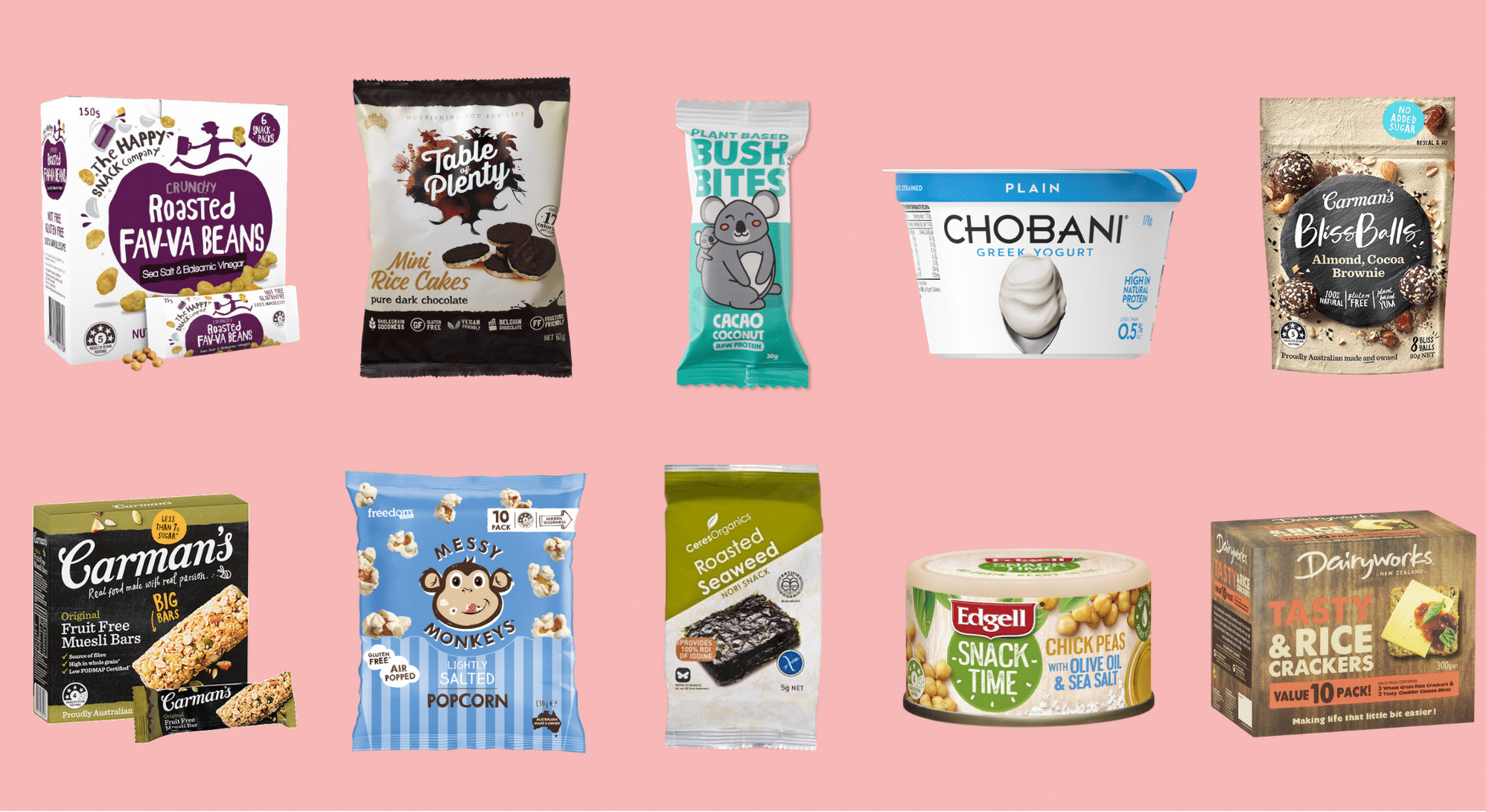 Hands up if you love to snack? The good news is that snacking can certainly fit into a healthy balanced diet. As dietitians, we encourage you to choose snacks that are high in fibre and/or protein as this will keep you feeling satisfied until your next meal. In an ideal world, we'd all have on hand a fresh piece of fruit, some neatly sliced vegetables or maybe a small handful of raw nuts to see us through the 3pm slump. But let's get serious. Sometimes your only options are the office cupboards or the convenience store or you just need something a little more tasty to see you through the afternoon.
If you need to up your snacking game, we've done the hard work for you and rounded up 12 of our favourite (and the healthiest) packaged snack options that are all portion controlled and rich in fibre and/or protein!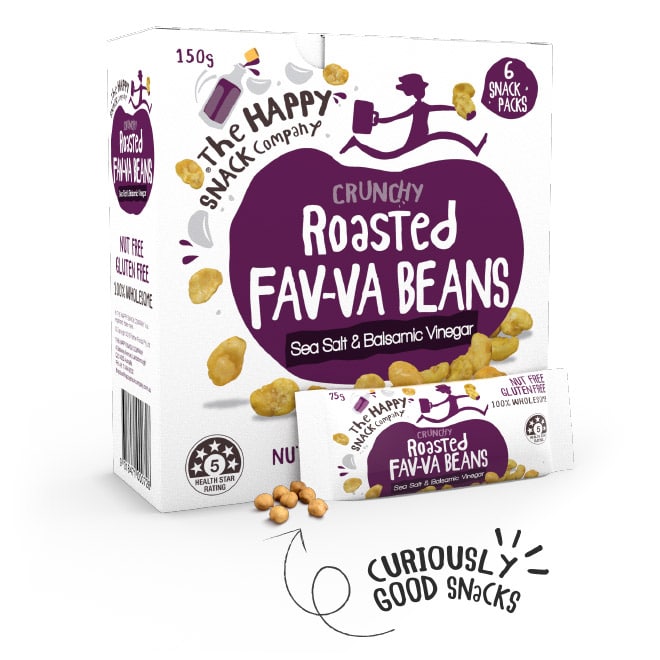 For all the chip lovers out there, this ones for you! These come in a range of flavours and you can also get roasted chickpeas too if you prefer them over the fava beans! Compared to chips, these fava beans will give you almost 6 times the protein as well as half the fat and sodium per serve!!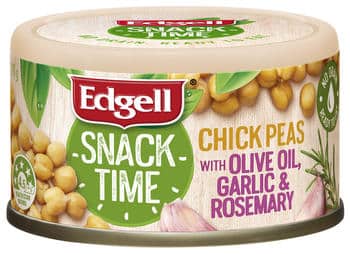 Another one for the savoury snackers out there! A great way to get in more legumes in your diet and your gut will love you for it! Check out all the flavour options here.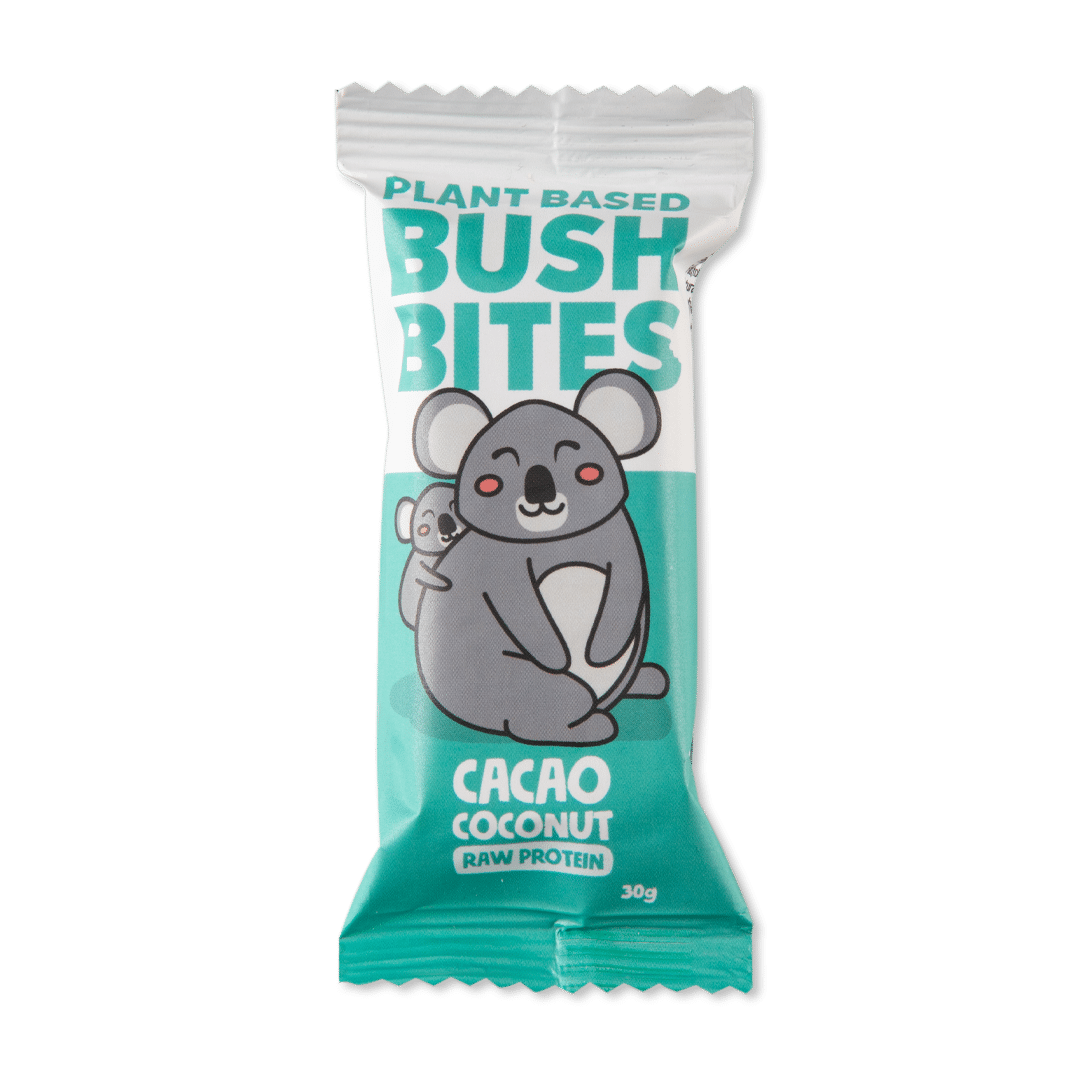 These delicious bars are made from simple, whole ingredients like nuts and dates and come in a range of flavours from cacao coconut to wild berry and pecan pistachio. We love that these bars taste like a treat but are nutrient rich and portion controlled and on average contain less than 500kJ per bar!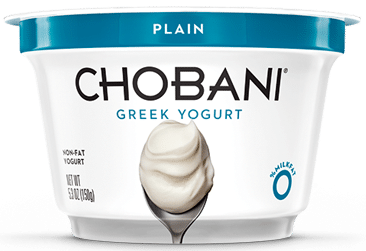 Chobani's plain Greek yoghurt tubs make for a convenient little high protein snack. If you don't like the taste of plain yoghurt, try mixing through some fresh or frozen fruit to naturally sweeten it. You could also try adding a handful of crushed nuts or seeds to give it some flavour.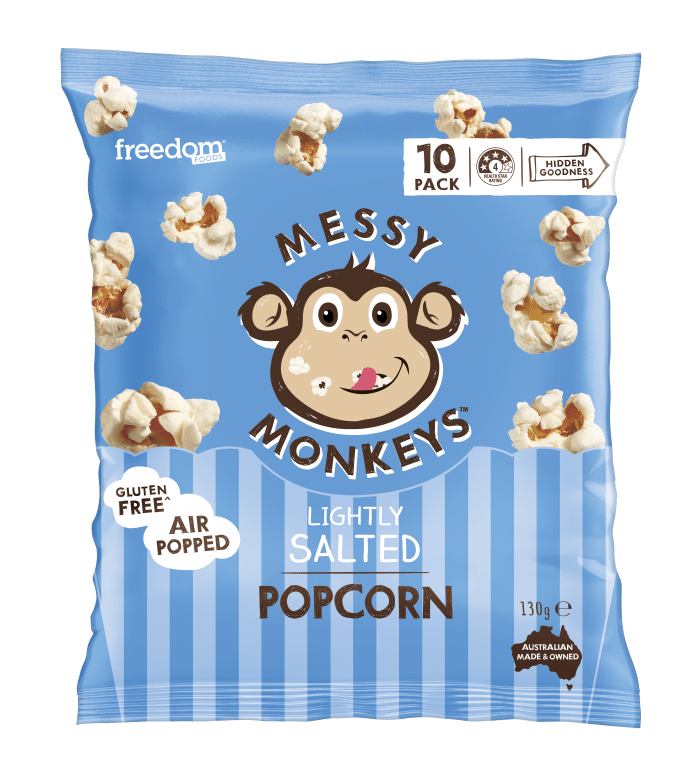 Did you know popcorn is a whole grain? Unfortunately we're not talking about the kind you find at the movies that is buttered and salted! Air-popped popcorn is a great snack option and if you have kids, it makes for the perfect addition to the school lunchbox too!
6. Table of Plenty Dark Chocolate Rice Cakes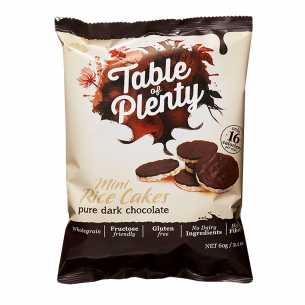 We love these dark chocolate coated wholegrain rice cakes! They're the perfect option if you're craving something sweet between meals.
7. Carman's Original Fruit Free Muesli Bar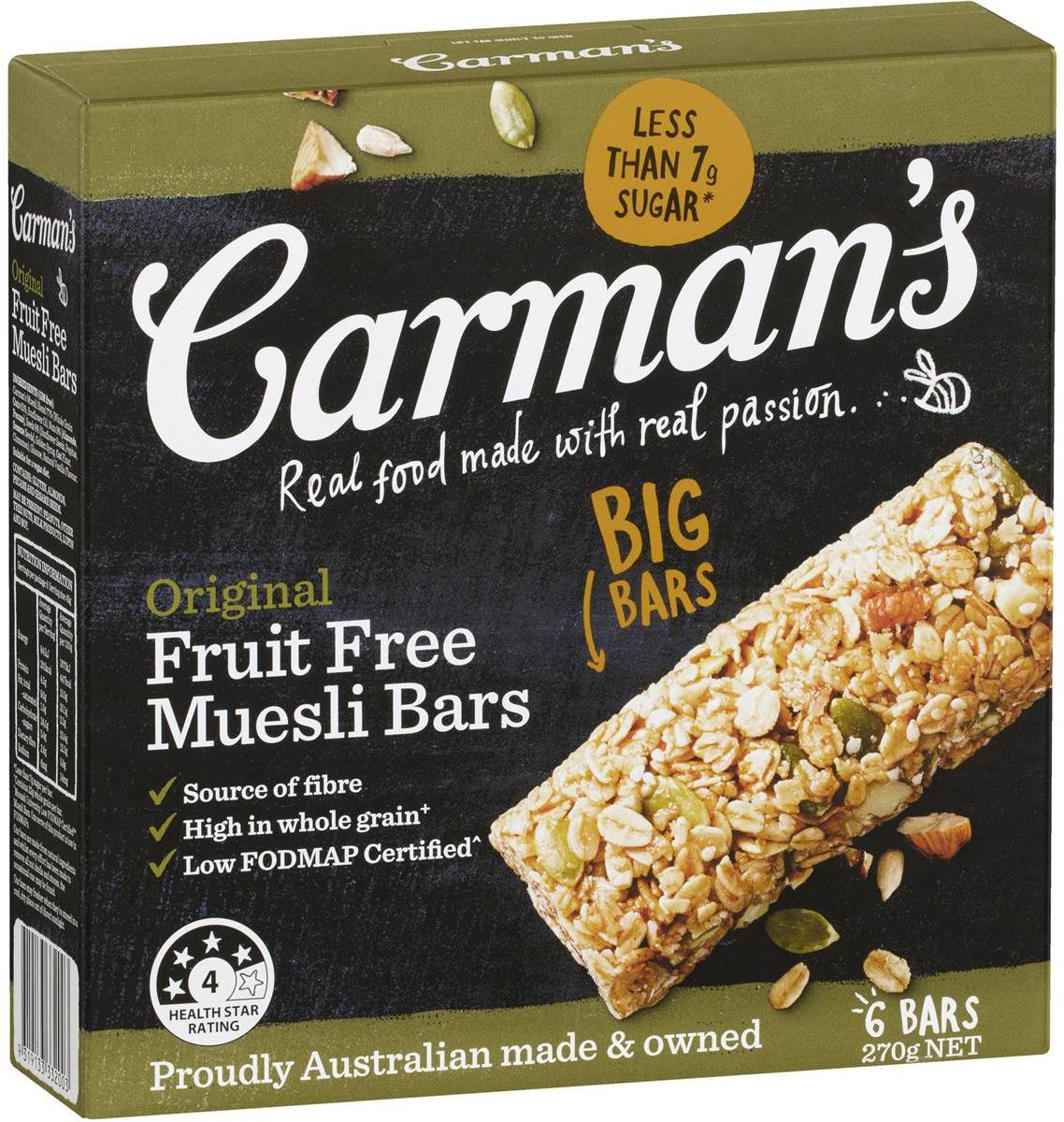 The plethora of muesli bars available at the supermarket can be hard to decipher! They may seem a little old school but we're fans of a good old muesli bar – they're relatively inexpensive, convenient and can be a good source of vitamins, minerals and fibre. When choosing a muesli bar, always check the ingredients list and ideally choose one with 'whole grains' as the first ingredient! These Carman's Fruit Free Muesli Bars are high in fibre and low in saturated fat and sugar!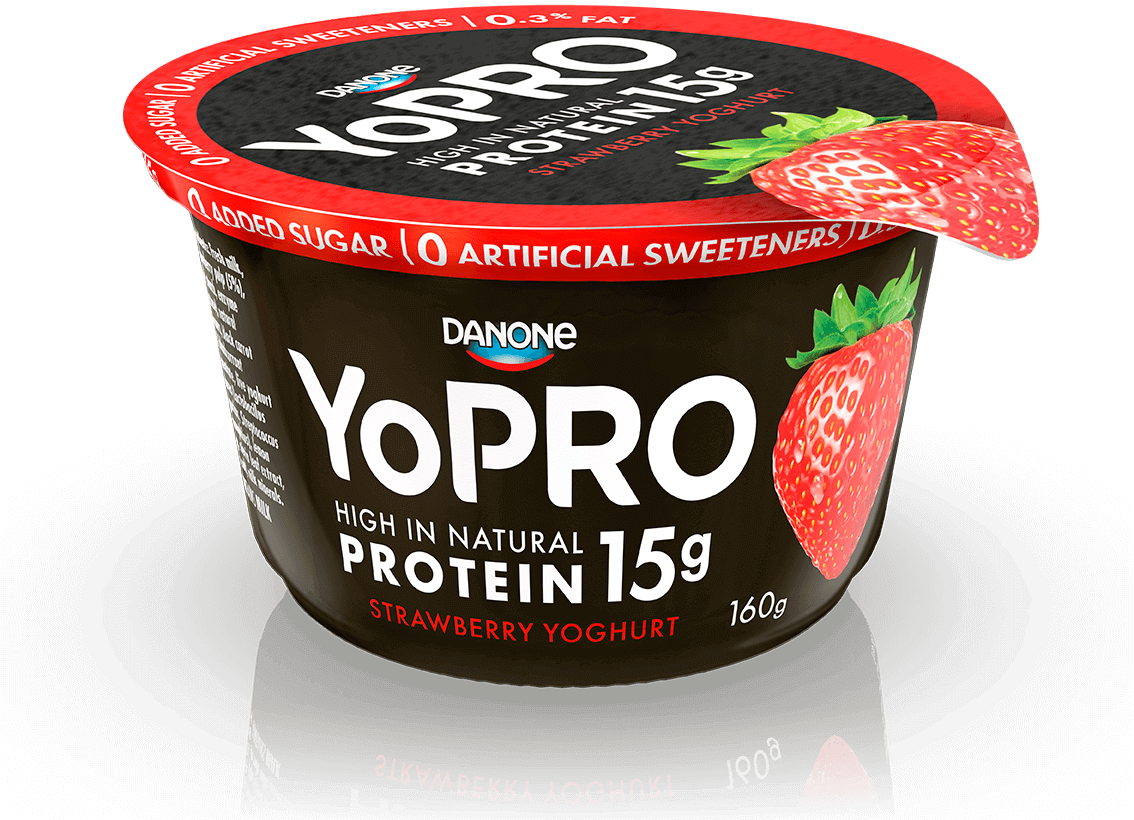 The YoPRO flavoured yoghurts are an all natural way to get a hit of protein between meals. Unlike some of the other flavoured yoghurts on the market, these are low in sugar and contain no preservatives or artificial colours or flavours! There is a range of flavours to choose from, we're loving the strawberry at the moment!
Seaweed may seem like a bit of a strange snack – we thought the same at first! Nutritionally speaking, seaweed is relatively low in energy and is high in fibre. If you're looking for a different kind of snack and you're a fan of seaweed in your sushi or poke bowls then this one is worth trying!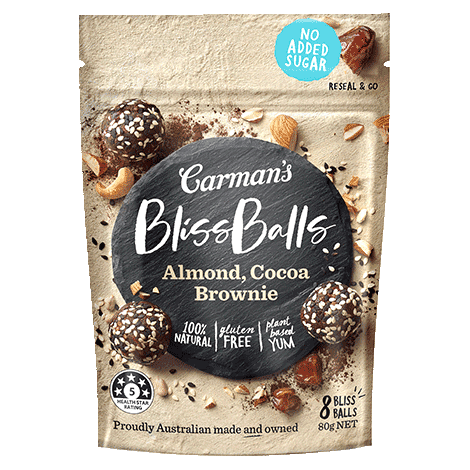 Don't have time to make your own bliss balls? They are jam packed with whole food ingredients like almonds and dates and really hit the spot with a cuppa!

Almonds roasted with tamari! Does it get any better? Remember, when it comes to snacking on nuts, portion control is important! Try to stick to a healthy handful rather than slowly grazing on a large bag on nuts throughout the day!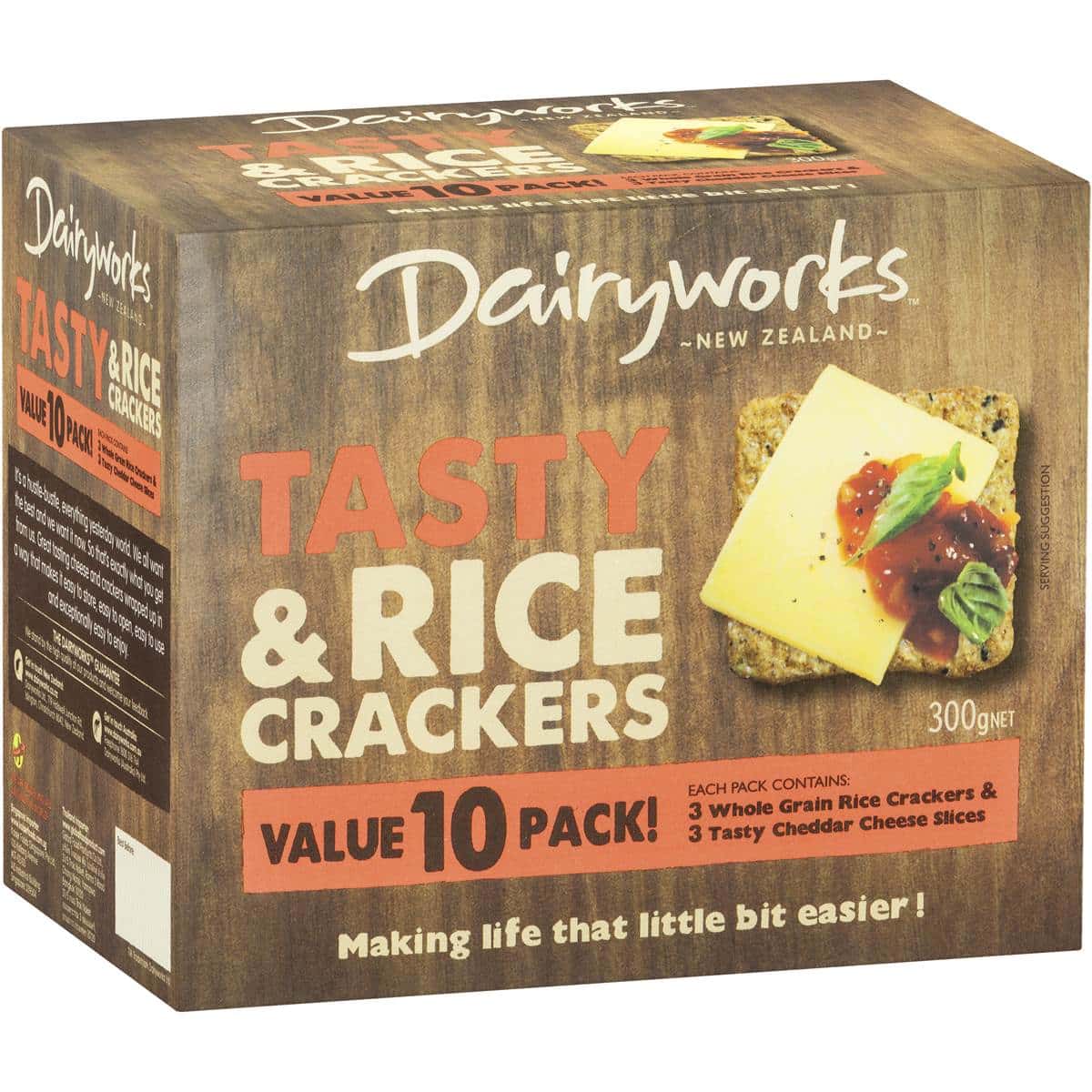 Pair some wholegrain crackers with cheese and you have the perfect high protein and high fibre snack combo! It can be hard to find prepackaged options where the crackers are wholegrain so we were super excited to discover this option available at Woolworths supermarkets!
—
Notes
Please note this article was not paid or sponsored by any of the above brands.
For some healthy snack recipes to try at home, click here.
Check out our Flexitarian Cookbook here.
Don't forget to follow us on Instagram for healthy recipes and nutrition tips.