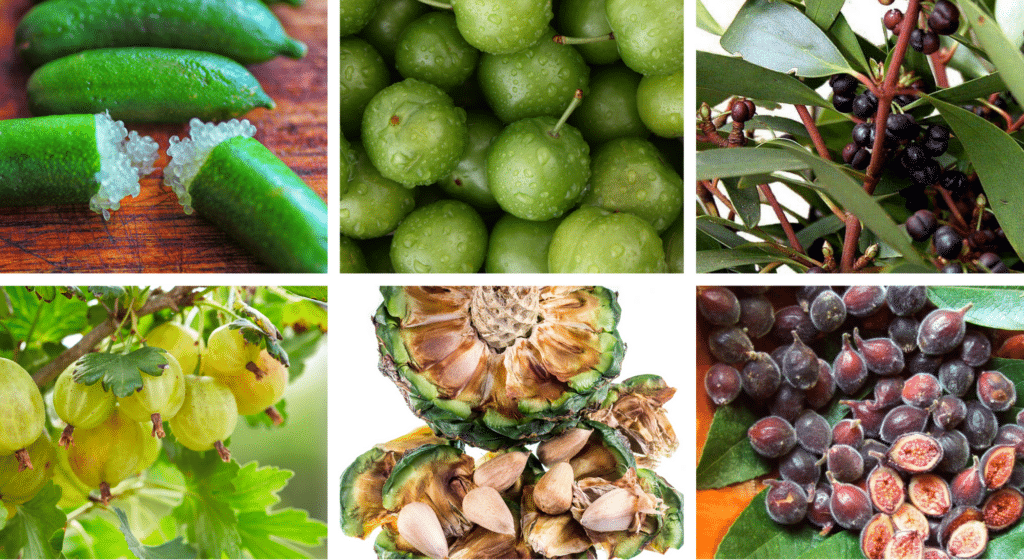 Wanting to spice up your Australia Day fare?
Sick of the same old lamingtons, pavlova and shrimp thrown on the barbie? Or perhaps you just want to impress your mates with some fun facts about native Australian bush foods. Whatever the case, we've got you covered with this rundown of 7 extraordinary bush foods worth celebrating this Australia Day.
In the spirit of the Aboriginal and Torres Strait Islander peoples who ate seasonal, local produce, we've listed one delicious bush food from each state and territory that's in season right now. So as January 26 approaches, why not get out in the bush (or online, let's be real) to gather some tucker for your Australia Day menu.
Wattleseed (Acacia victoriae), SA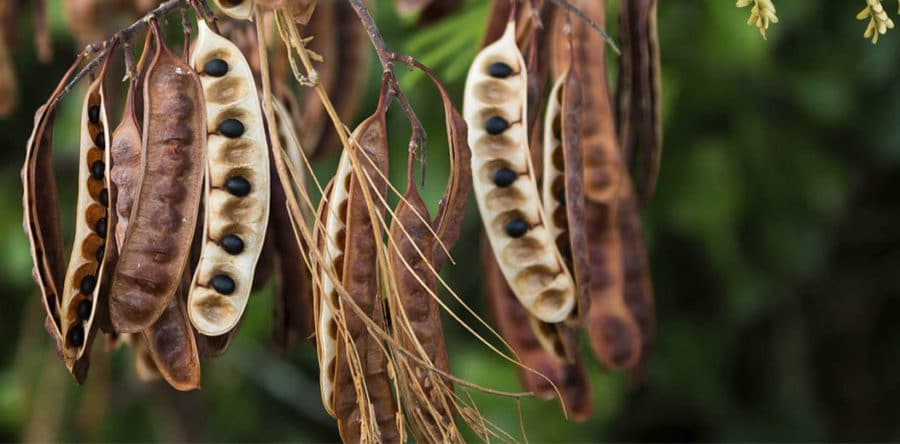 Ah, the Elegant Wattle, the so-called "unsung hero" of Australian native foods. Bountiful with seeds which, when roasted, have aromas of coffee, raisin and chocolate and a deep nutty flavour, the wattleseed is bound to please coffee and Nutella lovers alike.
You'll find wattleseed sold whole or ground, as flour, essence and infused into any number of products from ice cream to beer. Not only can the seeds be used as a caffeine-free coffee alternative, wattleseed flour is a low GI, gluten-free ingredient awesome in baking and which works a treat for thickening sauces. Oh, not to mention the flowers can also be eaten, working well in scrambled eggs and pancakes.
Wattleseed is high in protein, containing more per gram than some cuts of meat, and is a source of essential minerals including calcium and iron. Any room for wattleseed damper on your Australia Day menu?
Native gooseberry (Physalis minima), WA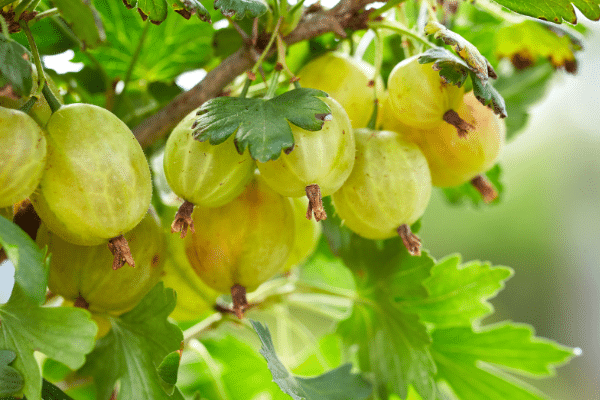 Also known as sunberry and wild capegooseberry, there is some debate as to whether this little yellow member of the nightshade family is indeed native to Australia or was introduced many years ago.
Growing in the Kimberley region of WA, native gooseberries are a rich source of carotenoids and vitamin C, two powerful antioxidants. Their flavour is described as being reminiscent of a juicy cherry tomato with a tang and they are said to work beautifully raw or cooked in both sweet and savoury dishes, adopting the role of a vegetable.
Planning a pavlova? Pop these on top alongside your strawbs for an unexpected pop of colour and flavour. A word of warning: in large quantities these berries have a laxative effect so go easy!
Green plum (Buchanania obovata), NT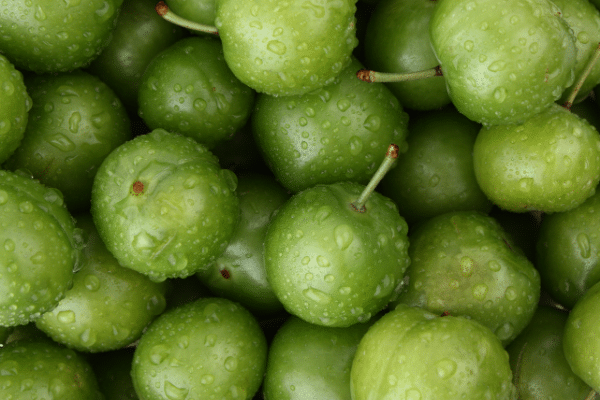 Move over Kakadu plum, there's another plum in town and no, these aren't just unripe plums. Also known as wild mango, this small green-coloured fruit belonging to the cashew family grows in the Top End of the NT.
For those outside the NT, keep your eyes peeled for these plums as there are plans to commercialise them in the near future. Reason being, they have a fantastic nutritional profile including loads of folate, matched only by some green vegetables. Folate is a B vitamin needed for cell division, particularly important during pregnancy for a healthy bub.
Apparently tasting like stewed apple or pear, these sweet, juicy plums can be enjoyed plucked from the tree (just watch out for the seed), dried or as a paste. As moreish as these plums may be, just like the native gooseberry they have a laxative effect – consider yourself warned!
Bunya nut (Araucaria bidwillii), QLD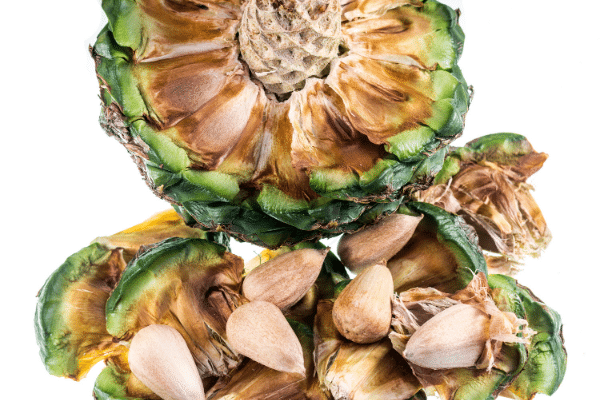 While there may not be a bumper crop on the cards this year, Queenslanders can still enjoy the bounty of the bunya pines growing in pockets around the state.
What would an Australian native be without an element of danger? It's wise not to stand under the bunya pine during the summer months lest you be clocked on the head by a falling 10 kg soccer ball sized cone. Perhaps a little more dangerous than your supermarket shop!
Rich in carbohydrates and oils, bunya nuts are said to be similar in flavour and texture to the humble spud. These versatile nuts can be enjoyed raw, roasted, boiled or even ground into a meal to be used in gluten-free baked goods. Why not throw some on the barbie this Australia Day?
Native finger lime (Citrus australasica), NSW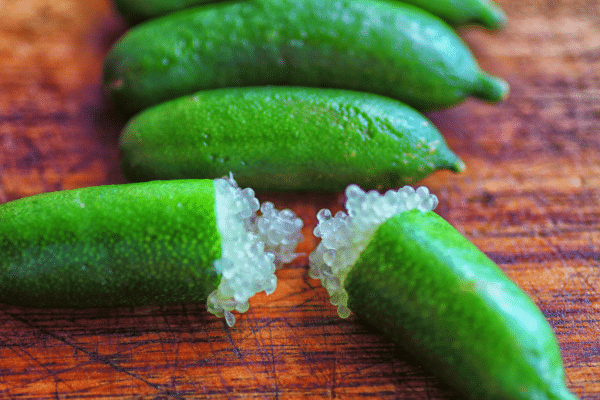 Like something straight out of a science fiction novel, these finger-shaped limes come in the widest variety of colours of any fruit – green, yellow, pink, red and purple. Bursting with the most gorgeous little "pearls" of juicy pulp, ranging in colour from green to pink to orange to yellow, it's no wonder they're often referred to as "citrus caviar".
Pickled, made into marmalade, added dry to dukkah, as a garnish for cocktails or a substitute for standard citrus, the culinary possibilities are endless! Finger lime is a particularly popular accompaniment to seafood; the perfect pairing for your barbecued prawns, perhaps?
With pink finger lime containing 3 times the vitamin C content of mandarins, these little beauties are nutritious as well as delicious! New South Welshmen, you lucky ducks, can pick them up from Harris Farm Markets.
Sandpaper fig (Ficus coronata), VIC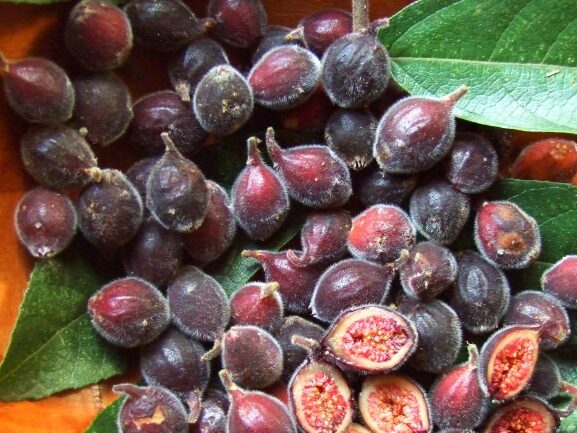 Another native fruit with an impressive vitamin C content, this one greater than the orange! Named for the texture of their leaves, within Victoria these figs are a vulnerable species, found only in the East Gippsland region.
Ever heard the rumour there are dead wasps inside figs? It's true, but don't let that put you off eating what some say is Australia's tastiest fig! The incredible thing about figs is that their flower is contained within the fruit itself, hence the wasps inside.
Purple-black in colour when ripe, these hairy, sweet-tasting fruits can be peeled and eaten raw, made into a paste, dried or cooked in place of common figs. Why not try sandwiching your lamingtons with sandpaper fig jam this year?
Mountain pepper (Tasmannia lanceolata), TAS/ACT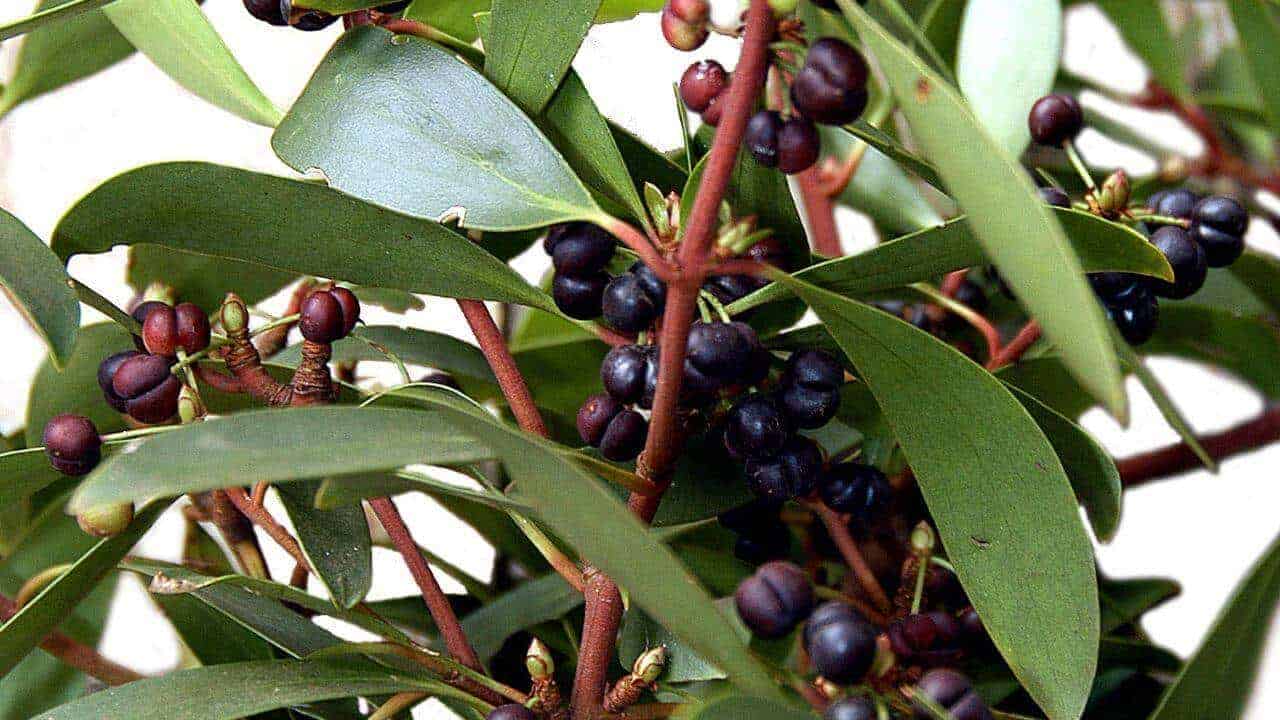 With 4 times the antioxidant capacity of blueberries, plus 10 times the quantity of vitamin E and B-carotene, it's a wonder mountain pepper isn't shouted about from the rooftops!
Both the leaves and berries of this plant can be eaten. Leaves can be purchased fresh, for use as a herb, or dried and milled as a cooking spice for sweet and savoury dishes alike. The berries are sold fresh, freeze dried (retaining a gorgeous magenta colour for use as a garnish), air-dried and milled.
Mountain pepper packs a punch of spice, sharpness and heat but also delivers subtle herbal notes. Skip the black pepper this Australia Day and place a bowl of mountain pepper on the table instead. Or get your hands on some Outback Spirit Beef & Mountain Pepper Sausages, available from Coles.
We hope this whirlwind tour of Australian bush foods piques your curiosity in our incredible outdoor pantry and inspires you to get creative in the kitchen this Australia Day – and every day for that matter! So next time you're out for a walk in the bush or wandering the supermarket aisles, keep your eyes peeled for these and other bush foods and treat yourself to a taste sensation.
—
Notes:
For more information:

Martin S. Bush Tukka Guide. Richmond: Explore Australia Publishing Pty Ltd; 2014.

This article was co-authored by dietitians from The Biting Truth and student dietitian, Alexandra Van Winden who is currently completing her dietetic internship with The Biting Truth.
Check out some healthy recipe ideas here.